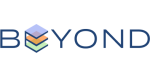 BEYOND
A reference big data platform implementation and AI analytics toolkit toward innovative data sharing-driven energy service ecosystems for the building sector and beyond
Start date: 01.12.2020
Duration: 36 months
Coordinator: UBITECH
Details
Advanced data analytics can allow building and market actors to integrate and improve their value chain. The EU-funded BEYOND project will develop a reference Big Data management platform with an advanced artificial intelligence (AI) analytics toolkit that will allow the acquisition of derivative data and intelligence in addition to real-life building data and relevant data from external sources. The analytics toolkit will allow the performance of descriptive–predictive–prescriptive analytics based on pre-trained algorithms, aiming towards the intelligent real-time automated control of building assets. The Big Data platform and the AI analytics toolkit will be associated with intelligence sharing mechanisms, allowing stakeholders to acquire building data and advanced analytics. The project will deliver energy services to the building sector in addition to improving and increasing business operations and processes. Moreover, it will be validated in large-scale demonstrations.
List of achievements
The project publications are available here.
Contact
Contact person: John Avramidis
Address: UBITECH
Tel:
email: iavramidis@beyond-h2020.eu