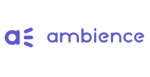 AmbIENCe
Active Managed Buildings with Energy Performance Contracting
Start date: 01.06.2019
Duration: 36 months
Coordinator: VITO
Details
The project aims at extending the concept of Energy Performance Contracting to Active Buildings and making it available and attractive to a wider range of buildings. AmBIENCe will provide new concepts and business models for performance guarantees of Active Buildings, combining savings from energy efficiency measures with additional savings and earnings resulting from the active control of assets leveraging for instance price based incentive contracts (Implicit Demand Response). The willingness to invest in additional sensorisation, ICT an IoT will be increased by offering adjacent other-than- energy services, e.g. related to comfort, security or maintenance.
The consortium members can be found here.
List of achievements
Access the project publications here.
The AmBIENCe "proof of concept" is developed and tested in two pilots, based throughout Portugal and Belgium.
Contact
Contact person: Annick Vastiau
Address: VITO, Thor Park 8310, 3600 Genk, Belgium
Tel: +3214335285
email: annick.vastiau@vito.be; info@ambience-project.eu