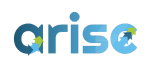 ARISE
ARISE - inspiring demand for sustainable energy skills, by providing clear learning interactions, transparency of upskilling transactions and recognition of qualifications achieved
Start date: 01.09.2021
Duration: 30 months
Coordinator: Belfast Metropolitan College
Details
ARISE's global goal is to revolutionize the learning process by changing both delivery and recognition of sustainable energy skills in the construction sector. The new system of training and recognition of skills will be valid across the EU, thus increasing the spread of skilled workforce in the building market.
It will also transform the learning process by monetizing skills development and learning exchange with a digital system based on skills recognition rather than accreditation. The training and transaction system developed by the project will reward learners as they achieve competence at a certain level with the cryptocurrency for skills exchange – CERTcoin – the innovative currency of skills and learning of the construction sector embracing today's digital transformation benefits.
List of achievements
Access the latest news of the project here.
Contact
Contact person: Paul MacCormack
Address: Belfast Met, Northern Ireland
Tel:
email: PaulMcCormack@belfastmet.ac.uk