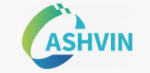 ASHVIN
Assistants for Healthy, Safe, and Productive Virtual Construction Design, Operation & Maintenance using a Digitial Twin
Start date: 01.10.2020
Duration: 36 months
Coordinator: Technische Universitat Berlin
Details
The emerging and widely applied in several industrial sectors digital twin technology can significantly improve the European construction sector. The EU-funded Ashvin project will establish an open-source digital twin platform integrating IoT and image technologies for a European digital twin standard. The project will deliver instruments and demonstrate procedures of platform applications to guarantee improvements in the construction industry that will optimise and increase productivity, reduce costs, and ensure safe work conditions and privacy. The platform will supply a digital representation of the construction product at hand and permit the collection of real-time data before, during and after production to allow permanent monitoring of changes in the environment and within the production process.

ASHVIN aims at enabling the European construction industry to significantly improve its productivity, while reducing cost and ensuring absolutely safe work conditions, by providing a proposal for a European wide digital twin standard, an open source digital twin platform integrating IoT and image technologies, and a set of tools and demonstrated procedures to apply the platform and the standard proven to guarantee specified productivity, cost, and safety improvements.
List of achievements
Along with the concept of the IoT-driven digital twin platform, ASHVIN introduces a digital twin toolbox available here.
ASHVIN will demonstrate its innovations on real-world projects. Nine real life projects across Europe from different areas of construction have been identified (more details here).
Contact
Contact person: Lucian-Constantin Ungureanu
Address: Technische Universitat Berlin
Tel:
email: contact@ashvin.eu