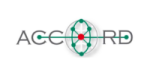 ACCORD
Automated Compliance Checks for Construction, Renovation or Demolition Works
Start date: 01.09.2022
Duration: 36 months
Coordinator: VTT
Details
ACCORD's objective is to digitalise permitting and compliance processes using BIM and other data sources to improve the productivity and quality of design and construction processes, support the design of climate-neutral buildings and advance a sustainable built environment in line with the EU Green Deal and new European Bauhaus initiative. These digitized processes must be human-centred, transparent and cost-effective for the permit applicants and authorities. Another objective is to develop and integrate technical solutions for automating compliance checking of buildings in their design, construction and renovation/demolition lifecycle phases. All this will be based on open and neutral data exchange standards.
List of achievements
To be communicated along the duration of the project.
Contact
Contact person: Lavikka Rita
Address: VTT Finland
Tel:
email: rita.lavikka@vtt.fi