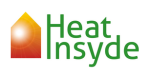 HEAT-INSYDE
Bringing Advanced Heat Batteries in Residential Heat and Electric Systems Closer to Market through Real Life Demonstration in Different Climates
Start date: 01.10.2019
Duration: 54 months
Coordinator: TNO
Details
Sustainable energy generation through solar panels or wind turbines has a major disadvantage: no energy is generated on a cloudy day or when it is not windy. Sometimes, more than needed energy is produced. Τhe EU-funded HEAT-INSYDE project is addressing this through a groundbreaking compact heat battery. The prototype will use a thermochemical material to store renewable energy in an inexpensive and lossless way. It will be able to connect to various energy systems, such as the electricity grid and heat networks, as well as in heat pumps and solar panels. Offering an alternative pathway for storing renewable energy, the new heat battery prototype delivers a new grid flexibility solution across the energy value chain.
The HEAT-INSYDE consortium is industry dominated and mobilizes all relevant stakeholders in the value chain: ranging from basic material production, material manipulation, reactor design and manufacturing, energy system integration to municipalities and real end-users. The consortium includes the City of Eindhoven, bringing a large-scale pilot opportunity and a national funding multiplier. The knowledge base consists of TNO, CEA and Eindhoven University of Technology (TU/e), all having an excellent track-record in thermal storage technologies and EU projects in this area.
List of achievements
A prototype of the new HEAT-INSYDE heat battery will be demonstrated in three European countries with different climates (more information here).
Contact
Contact person: Olaf Adan
Address: Nederlandse Organisatie voor Toegepast Natuurwetenschappelijk Onderwoek (TNO)
Tel:
email: info@heat-insyde.eu