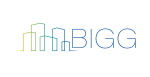 BIGG
Building Information aGGregation, harmonization and analytics platform
Start date: 01.12.2020
Duration: 36 months
Coordinator: Inetum-Realdolmen Belgium
Details
EU countries have drawn up strategies reflected in their National Energy Efficiency Action Plans that include provision of an overview of the country's national building stock, identification of key policies that the country intends to use to stimulate renovations and provision of an estimate of the expected energy savings that will result from renovations. Despite the increase in the use of energy and the evident environmental benefits of having more share of renewable energy sources (RES) in buildings, the adoption of both energy efficiency measures and RES is highly influenced by its cost and the impact on occupants' comfort. The real implementation of actions to reduce energy consumption in buildings is confronted with the complexity of managing their internal energy systems, the overall target of cost savings and the respect of the levels of comfort expected by the buildings occupants.

The BIGG project aims at demonstrating the application of big data technologies and data analytic techniques for the complete buildings life-cycle of more than 4000 buildings in 6 large-scale pilot test-beds, achieved by: 1) The Open Source BIGG Data Reference Architecture 4 Buildings for collection/funneling, processing and exchanging data from different sources (smart-meters, sensors, BMS, existing data sets); 2) An interoperable buildings data specification, BIGG Standard Data Model 4 Buildings, based on the combination of elements from existing frameworks and EC directives, such as SAREF, INSPIRE, BIM, EPCHub that will be enhanced to reach full interoperability of building data; 3) An extensible, open, cloud-based BIGG Data Analytics Toolbox of service modules for batch and real-time analytics that supports a wide range of services, new business models and support reliable and effective policy-making. These solutions will be deployed and tested cross pilot and country validation of at least two business scenarios in Spain and Greece.
List of achievements
The project publications will be available here.
Contact
Contact person: Maria Perez Ortega
Address: Inetum-Realdolmen Belgium
Tel:
email: Maria.perezortega@realdolmen.com