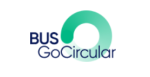 BUS-GoCircular
BUS-GoCircular - stimulate demand for sustainable energy skills with circularity as a driver and multifunctional green use of roofs, facades and interior elements as focus
Start date: 01.09.2021
Duration: 30 months
Coordinator: ISSO
Details
The BUS-GoCircular objective is to develop and implement a circular construction skills qualification framework with a focus on multifunctional green roofs, façades and interior elements. In addition, the project is strengthened by the application of successful train-the-trainer methods and techniques for upskilling both the demand and supply sides of the value chain involved. For stimulation of demand for sustainable energy skills, specific activities concerning companies, real estate, homeowners and local authorities will be developed, including support towards legislative changes through circular green procurement and recognition of skills. Implementation will be carried out at country-specific and regional levels, based on a blend of measures to stimulate demand complemented with hands-on and practical upskilling of local and regional training capacity and workforce. In this way, the broad engagement of SMEs will be ensured.
List of achievements
Access the project results here.
Contact
Contact person: Jan Cromwijk
Address: ISSO, NL
Tel:
email: j.cromwijk@isso.nl