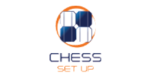 CHESS SETUP
Combined HEat SyStem by using Solar Energy and heaT pUmPs
Start date: 01.06.2016
Duration: 40 months
Coordinator: Urban Ecology Agency of Barcelona
Details
The CHESS SETUP project has designed, implemented and promoted a reliable, efficient and profitable system able to supply heating and domestic hot water mainly from renewable sources to both new and existing buildings. It is based on the optimal combination of solar energy production, heat storage and a heat pump in a single system managed by an intelligent monitoring and control system.
List of achievements
The simulation software has been created with the intention to carry out a preliminary system sizing in a very quickly and simple way. Its aim is that any user with minimum background in solar systems and HVAC systems would be able to use it easily (access more information at https://www.chess-setup.net/simulation-software).
The project publications are available here.
Contact
Contact person: Arnau Alcarcón
Address: Urban Ecology Agency of Barcelona
Tel:
email: