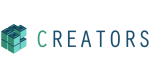 CREATORS
CREATing cOmmunity eneRgy Systems
Start date: 01.06.2020
Duration: 38 months
Coordinator: CORDEEL NV
Details
Local community energy systems (CES) initiators lack the capacity for high-quality simulation, business modelling and automated operations. Local CES lack the services that allow them to employ advanced energy system technology.
The EU-funded CREATORS project will support technical, financial and social processes that support local initiators to establish and operate advanced CES. The project will be deployed in four sites in Belgium, Spain, Slovenia and Estonia and reproduced in another six sites in Bulgaria, France, the Netherlands and Spain. The delivered services will reduce preparation and operational costs by 60 %, ensure 99.95 % uptime, reduce capital expenditure by up to 35 % and increase additional incomes by 40 %, resulting in local energy price reduction and job growth across CES.
List of achievements
Access the project publications here.
Contact
Contact person:
Address: CORDEEL NV
Tel:
email: