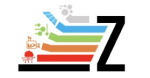 Platform-ZERO
Platform-ZERO Customizable AI-based in-line process monitoring platform for achieving zero-defect manufacturing in the PV industry
Start date: 01.01.2023
Duration: 48 months
Coordinator: IREC
Details
The Platform-ZERO project aims to improve the overall production quality of photovoltaic devices, and at the same time to lower fabrication costs, through zero defect manufacturing. This will be achieved by applying in-line process monitoring, control and artificial intelligence strategies, and implemented in four different pilot plants in four different countries.
Solar photovoltaic (PV) already provides an important contribution to the European energy mix (3.1% of EU-28 gross electricity generation in 2020 (source: Eurostat), and solar energy has the potential to meet 20% of the EU electricity demand in 2040 (source: BloombergNEF). The latest generation of PV technologies combine high performance with a strong flexibility for integration in buildings, vehicles, agrivoltaics and internet-of-things devices. However, their high-complexity makes them prone to the appearance of critical defects with just small deviations from standard manufacturing conditions, leading to significant production waste.

Platform-ZERO addresses this challenge by developing a new customizable in-line process monitoring platform, supported by artificial intelligence, for achieving zero-defect manufacturing in the third generation PV industry to allow an early detection, correction and/or prevention of pre-critical production faults. The strategy will be tested in four pilot plants from PV and PV-related industrial partners in Spain, Germany, Austria and Poland. The pilots are devoted to smart coatings for PV, high-efficiency solar modules and flexible solar foils of different photovoltaic materials and processes.
Access more information in the project presentation available here.
List of achievements
Access the project publications here.
Contact
Contact person: Coordinator: Victor Izquierdo-Roca
Address: Solar Energy Materials and Systems group at Catalonia Institute for Energy Research (IREC)
Tel: +34 933 562 615
email: vizquierdo@irec.cat