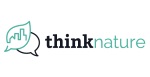 ThinkNature
Development of a multi-stakeholder dialogue platform and Think tank to promote innovation with Nature based solutions
Start date: 01.12.2016
Duration: 36 months
Coordinator: Technical University of Crete
Details
Nature-based solutions (NBS) aim to help societies to address a variety of environmental, social and economic challenges in sustainable ways. They are actions which are inspired by and supported by nature. Some involve using and enhancing existing natural solutions to challenges, while others are exploring more novel solutions, for example, based on how non-human organisms and communities cope with environmental extremes. NBS are energy and resource-efficient, and resilient to change, but to be successful they must be adapted to local conditions.
The main objective of the project was the development of a multi-stakeholder communication platform to support the understanding and the promotion of NBS in local, regional, EU and International level. Through dialogue uptake facilitation and steering mechanisms as well as knowledge capacity building, the ThinkNature Platform has brought together multi-disciplinary scientific expertise, policy, business and society, as well as citizens. This platform has been efficient, fluent to use and attractive to a wide variety of actors and stakeholders by merging all aspects of NBS in a clear, pyramidal methodological approach. It has created a wide interactive society that builds new knowledge with a wide geographical scope.
As a result, ThinkNature has provided the necessary policy and regulatory tools to solve significant societal challenges such as human well-being, tackling energy poverty, impacts of climate change, etc. through continuous dialogue and interaction.
List of achievements
Knowledge Repository, a Hub for online resources on NbS state-of-the-art practise
Contact
Contact person: Nikolaos Nikolaidis
Address: Technical University of Crete, 73100 Chania
Tel:
email: nikolaos.nikolaidis@enveng.tuc.gr