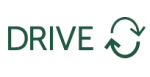 DRIVE 0
Driving decarbonization of the EU building stock by enhancing a consumer centred and locally based circular renovation process
Start date: 01.10.2019
Duration: 48 months
Coordinator: Huygen Installatie Adviseurs
Details
DRIVE 0 aims to accelerate deep renovation processes by enhancing a consumer-centred circular renovation process, making deep renovation more attractive, environmentally friendly and cost effective. This involves the development of proven deep renovation products further to circular renovation products based on local available materials and components, with emphasis on easy to install plug & play prefab solutions for building envelope elements and building services, to be produced in fully automated BIM controlled production processes. This also involves the development of attractive consumer-centred business models supported by digitalisation and gamification. Providing occupants with attractive and understandable information on building performances in use is also part of this approach.
Providing relevant stakeholders evidence of performance of the developed DRIVE 0 solutions by demonstration cases is also a priority. The selected cases will have a specific local driver for the need of a holistic and circular deep renovation, which is translated in 'case specific challenges and tasks' and case specific key performance indicators.
List of achievements
The project publications are available here.
Contact
Contact person:
Address: Huygen Installatie Adviseurs
Tel:
email: info@drive0.eu