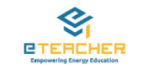 eTEACHER
end-users Tools to Empower and raise Awareness of Behavioural CHange towards EneRgy efficiency
Start date: 01.10.2017
Duration: 36 months
Coordinator: CEMOSA
Details
eTEACHER aims to empower building end-users to achieve energy savings and improve comfort for the sake of health and wellbeing. The project will develop intervention strategies according to cultural and demographic indicators. The project takes place in 12 different demo sites located in three European countries with different climatic conditions.
The project approach is demonstrated in schools, office buildings, healthcare centres and residential buildings located in Spain, UK and Romania. The total number of building users summing up all the pilot buildings is 5204 people. According to the different types of people involved in the pilots, the project will use several methods to achieve a change in energy behaviour.
eTEACHER is funded by Horizon 2020 EU Innovation Action and involves 12 partner organizations active in 6 different European countries. The project started in October 2017 and lasts for three years.
List of achievements
Download the project publications here.
Access more information about the pilot sites here.
Contact
Contact person: Noemi Jiménez-Redondo
Address: CEMOSA
Tel:
email: coordinator@eteacher-project.eu