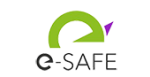 e-SAFE
Energy and Seismic AFfordable rEnovation solutions
Start date: 01.10.2020
Duration: 48 months
Coordinator: University of Catania
Details
Buildings are responsible for 40% of the final energy demand in the EU and 30% of greenhouse gas emissions. At the same time, nearly 50% of the European territory is earthquake-prone, posing serious safety risks to the building stock. In seismic countries energy renovation actions should be combined with seismic retrofitting.

e-SAFE aims to contribute to the deep renovation of EU building stock by developing an innovative, market-ready system that combines decarbonization goals with earthquake resilience, indoor comfort, reduced implementation time and costs, affordable financing, reduced occupants' disturbance, increased aesthetic and functional attractiveness. The project includes the demonstration of the e-SAFE system in one real and two virtual pilot buildings.
List of achievements
More information about the Innovative technical solutions for deep energy and seismic renovation, applicable from the outside of the buildings with reduced occupants' disturbance, available here.
Contact
Contact person: Prof. Giuseppe Margani
Address: University of Catania
Tel: +39 095 738 2509
email: margani@unict.it; secretariat@esafe-buildings.eu