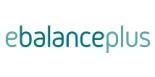 ebalance-plus
Energy balancing and resilience solutions to unlock the flexibility and increase market options for distribution grid
Start date: 01.02.2020
Duration: 42 months
Coordinator: CEMOSA
Details
The aim of the project is to increase the flexibility of energy networks, to test new business models and to support important stakeholders with tailor-made end-user interfaces. It will test a variety of solutions at four real demonstration sites located in Spain, Italy, France and Denmark. Additional laboratory testing will address safety issues.

Another special feature of ebalanceplus is its social and market orientation.

From the outset, the project will take into account people's needs and concerns in terms of innovation and smart grids. This increases the chances of the market adopting the technology.

The project work plan covers a 4-year period and involves 15 partners from 10 countries. All project activities and results are divided into 9 work packages, dealing with research, analysis, evaluation and exploitation to achieve future replicability.
List of achievements
Access the project results (academic publications, public deliverables and info material) here.
More information about the Demonstration Cases here.
Contact
Contact person: Noemi Jimenez-Redondo
Address: CEMOSA
Tel: +34952230842
email: coordinator-ebalance-plus@cemosa.com