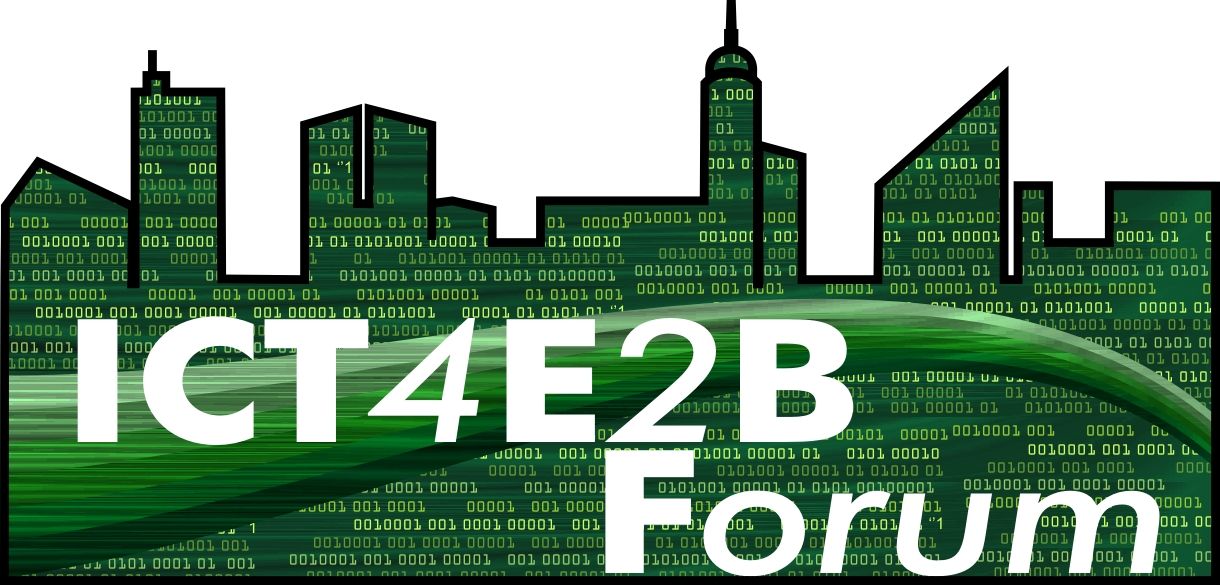 ICT4E2B Forum
European stakeholders' forum to explore further research and integration of ICT systems for energy efficient buildings
Start date: 01.09.2010
Duration: 26 months
Coordinator: RINA CONSULTING
Details
During the ICT4E2B Forum project development several stakeholders have been engaged in order to create discussion around future challenges, where construction companies, ICT experts and energy stakeholders have been invited, together with local authorities in their role of planners and promoters leveraging on the political side and the local implementation of directives.
These actions belonged to the core of Project activities. Events were organized or participated in different locations around Europe to ensure that the roadmap takes into account the needs from all stakeholders in the European-wide community. Furthermore specific interviews with high-level stakeholders have been performed and a Forum have been set-up in order to have a global overview of the different perspectives and a final alignment with high-level strategic objectives in the field of ICT for Energy Efficient Buildings.
ICT4E2B Forum events included workshops, presentations, speeches on conferences, booths on fairs and less formal meetings where people were encouraged joining the discussion, fostering the discussion on ICT for Energy Efficient Buildings theme.
Clearly such activities were organized following the roadmapping workflow defined by the ICt4E2B Forum Methodology, and allowed to:

* Build the first draft roadmap by
Identifying the Future Application Scenarios by interactive workshops held in Helsinki, Nice and London with invited experts
Identifying Thematic Areas Prioritization by interactive workshops held in Genoa (together with Genova Smart City Association) and Brussels (within Energy Efficient Building PPP Info Day)
* Improve and validate the ICT4E2B Forum Roadmap by presentations followed by open discussions held in different events and workshops, namely:
Hannover - CEBIT Trade Fair
Warsaw - Clean Energy and Sustainable Buildings Conference
Nice – Innovative City Convention
Brussels – European Electricity Grid Initiative and GridPlus Workshop
Amsterdam – Smart City Event o Brussels – European Union Sustainable Energy Week
Reykjavik – European Conference on Product and Process Modelling.
List of achievements
The project results are available on CORDIS website.
Contact
Contact person: Andrea Cavallaro
Address: RINA CONSULTING SPA
Tel:
email: