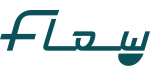 FLOW
Flexible energy systems Leveraging the Optimal integration of EVs deployment Wave
Start date: 01.07.2022
Duration: 48 months
Coordinator: Fundacio Institut de Recerca de l'Energia de Catalunya
Details
FLOW is a Horizon Europe funded project framed in the 2Zero partnership ('Towards zero emission road transport'). FLOW will test, validate and enhance the so-called Vehicle-to-X, where energy will be exchanged among vehicles, buildings and the grid through smart charging driving patterns of real users on real grids.
List of achievements
To be completed along the duration of the project.
Contact
Contact person: Cristina Corchero
Address: Fundacio Institut de Recerca de l'Energia de Catalunya
Tel:
email: ccorchero@irec.cat