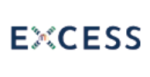 EXCESS
FleXible user-CEntric Energy poSitive houseS
Start date: 01.09.2019
Duration: 48 months
Coordinator: Joanneum Research Forschungsgesellschaft
Details
EXCESS brings together 21 partners from 8 countries to showcase how nearly-zero energy buildings can be transformed into positive energy buildings. This H2020 project will spearhead four innovative demonstration projects, introducing technical solutions that enable buildings to produce more renewable energy than they consume over the course of a year. By implementing demonstration projects that span across the Nordic, Continental, Oceanic and Mediterranean climate zones, EXCESS seeks to test, validate and share PEB solutions with potential replicability across Europe.
EXCESS merges technical concepts for Positive Energy Buildings with new opportunities for the production of renewable energy and self-consumption, as provided by the EU Clean Energy Package. In addition to driving forward the development of building materials to enable PEBs in diverse climatic conditions, a key focus of EXCESS lies on facilitating the integration of building technologies. In this context project partners explore [1] challenges and opportunities associated with upgrading single technologies within existing building systems; [2] enabling factors for local energy trading and [3] new services to grid operators or utilities. By facilitating technological integration, lifetime costs of PEBs can be effectively reduced, making them affordable to larger portions of the society.
List of achievements
EXCESS promotes a user-centric approach, and capitalises on new information and communications technology opportunities, for optimising the interplay of local generation, storage, consumption at the building and district level. Project partners will also carry out co-innovation, replication and exploitation activities, to maximise its technical, social and economic impact and to prepare for a future market roll out of the positive energy building concept.
Access the project materials here.

More about the PEB case studies here.
Contact
Contact person: Andreas Türk
Address: Joanneum Research Forschungsgesellschaft
Tel:
email: andreas.tuerk@joanneum.at