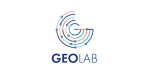 GEOLAB
GEOLAB: Science for enhancing Europe's Critical Infrastructure
Start date: 01.02.2021
Duration: 48 months
Coordinator: DELTARES
Details
Water, energy and (urban) transportation are services of critical infrastructure (CI) in Europe. The GEOLAB Research Infrastructure (RI) consists of 11 unique installations in Europe aimed to study subsurface behavior and the interaction with structural CI elements (e.g. a bridge) and the environment.
The overarching aim of GEOLAB is to integrate and advance these key national research infrastructures towards a one-stop-shop of excellent physical research infrastructure for performing ground-breaking research and innovation to address challenges faced by the Critical Infrastructure of Europe.The outcomes will be useful for stakeholders among academia, construction industry and CI asset managers.
List of achievements
Follow the latest news from the project here.
The Knowledge Platform is an open access platform that will collate information regarding project results, initiatives, calls for proposals.
Contact
Contact person: Ton Peters, Project Coordinator
Address: DELTARES
Tel:
email: ton.peters@deltares.nl