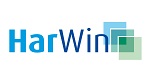 HarWin
Harvesting solar energy with multifunctional glass-polymer windows
Start date: 01.09.2012
Duration: 36 months
Coordinator: Nico Riemann
Details
The new energy-efficient window concepts were developed through the EU-funded HARWIN project (Harvesting solar energy with multifunctional glass-polymer windows) project.
'The benefits of these lightweight glazing and frame materials in terms of energy and cost savings – in particular for the refurbishment of old buildings – have been clearly demonstrated,' says HARWIN project coordinator Prof. Monika Willert-Porada from the University of Bayreuth, Germany. 'The next step is to put forward a proposal to commercialise the new, thin glass pane-based glazing.'
The project began by examining the effectiveness of various innovative materials with low embodied energy (i.e. the energy consumed by all of the processes associated with production). The mechanical performance of these materials was then improved through the use of advanced strengthening methods for both glazing and frame construction.
The HARWIN project was completed in August 2015.
List of achievements
'The end result is thin glass laminated panes, reinforced with new polymer-glass composite materials that are comparable or even superior to existing triple glazing, at 50 % less weight,' says Willert-Porada. 'The new extremely stiff thermally insulated frame, based on polymer foam core-glass fibre reinforced polymer skin materials, offers additional embodied energy savings due to further weight reductions when compared to PVC or aluminium frames.'
Following the extensive examination of HARWIN windows' optical and thermal properties, a database of new materials was also set up. This database can be used by SMEs as a cost analysis tool to validate the cost saving potential of these materials. 'This database can also be used to assess the recyclability of materials,' adds Willert-Porada. 'A HARWIN window module for building performance simulation has also been implemented into existing sophisticated building performance software.'
Only about 15 % of Europe's windows contain energy-saving glass, while nearly 40 % of energy consumption in the EU goes to heating, cooling and lighting buildings. This energy demand accounts for a significant amount of carbon dioxide emissions.
The new materials for advanced, multi-purpose windows pioneered by HARWIN will enable manufacturers to tap growing demand for energy efficient refurbishment and new build projects, and help Europe reduce the energy consumption of its building stock.
HARWIN's window concepts also open up possibilities in developing new functionalities. Coatings can be applied to the thin glass laminated panes to further improve their energy efficiency, and new active luminescent glass (which emits light but not heat) can be applied to reduce lighting energy demand. The team was able to demonstrate the improved functionality of this laminate glazing with the help of coatings.
The new materials are also capable of regulating humidity, decreasing thermal conduction and ensuring acoustic insulation. 'The challenge – which this project succeeded in meeting – has been to combine these functional characteristics into the new window pane with sufficient transparency,' says Willert-Porada.
Contact
Contact person: Dr. Nico Riemann
Address: Bavarian Research Alliance GmbH
Tel: +49 (0)911 - 507 15 - 910
email: