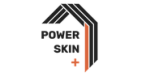 POWERSKIN+
Highly advanced modular integration of insulation, energising and storage systems for non-residential buildings
Start date: 01.10.2019
Duration: 48 months
Coordinator: Instituto Pedro Nunes
Details
The building and building construction sectors are responsible for more than a third of global energy consumption and nearly 40 % of CO2 emissions. Improving the energy efficiency of buildings can thus have tremendous impact. Insulation plays an important role in energy efficiency by reducing the need for artificial heating and cooling. The use of renewable energy systems to power the buildings is yet another important way to reduce the environmental impact of buildings.
POWERSKIN+ will develop and scale-up eco-innovative, cost-effective and smart material solutions to renovate existing facade systems of both double skin and advanced integrated curtain walls. It will smart integrate unprecedented highly innovative insulations and renewable energy technologies, with breakthrough features based on nano-formulated VIP, PCM, flexible thin glass perovskite solar cells and multi-functional nano-enabled coatings. Comprehensive POWERSKIN+ portfolio comprising off-site prefabricated modular "ready-to-buy" and 'easy-to-install' glazing and opaque elements, sustainable eco-designed connecting framings and a dedicated large capacity electric building storage system will be processed up to the final commercializable end products.
List of achievements
More information about the demo sites here.
Contact
Contact person: Jorge Corker
Address: Instituto Pedro Nunes
Tel: +351 239 700 968
email: jcorker@ipn.pt