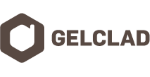 GELCLAD
Highly efficient cladding eco-panels with improved nano-insulation properties
Start date: 01.09.2016
Duration: 36 months
Coordinator: Instituto Pedro Nunes
Details
The GELCLAD project aims at creating a novel cost-effective, durable, industrialised and easy to install composite insulation cladding system, based on a single structured panel with excellent insulation properties. The GELCLAD panels shall be made from a functional bio-polymer composite and an advanced foamable extrudable aerogel, produced using a co-extrusion/injection procedure, in which both the framing skin and the aerogel core will be simultaneously formed in a single product. Complementary, the novel cladding system can be set with passive pre-programed materials, able to respond dynamically to ambient stimuli and control the air flow in the building facade system. The foreseen main impacts of the novel GELCLAD system will be 20% lower embodied energy than traditional oil based panels and attain an improvement of more than 40% on energy savings in building refurbishment actions, while combining reduced installation and maintenance costs with a life span of 50 years. Full scale demonstration of the GELCLAD solution will be performed in demo and real size buildings for ready uptake and spreading of the new facade system.
List of achievements
The project results are available here.
Contact
Contact person: Jorge Corker
Address: Instituto Pedro Nunes (IPN)
Tel:
email: jcorker@ipn.pt