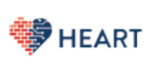 HEART
Holistic Energy and Architectural Retrofit Toolkit
Start date: 01.10.2017
Duration: 54 months
Coordinator: Politecnico de Milano
Details
HEART is a multifunctional retrofit toolkit within which different subcomponents – ICT, BEMS, HVAC, BIPV and Envelope Technologies – cooperate synergistically to transform an existing building into a Smart Building.
Based on a whole-building performance approach, the toolkit is conceived to achieve extremely high levels of energy efficiency in the existing residential building stock, with particular reference to Central and Southern Europe, where climate change and energy transition have boosted electricity consumption peaks both during summer and winter seasons. However, it may be extended equally well to new residential and commercial buildings.

HEART's contribution to the improvement of the building renovation process can be briefly summarized through its main features:
• Retrofit planning and implementation optimization;
• Reduction of total energy consumption;
• Reinforcement of RES exploitation;
• Rationalization of energy flows inside the building and between building and Smart Grids;
• Active involvement of stakeholders;
• Support to energy financing.
List of achievements
The HEART toolkit incorporates different components and technologies, which cooperate to transform an existing building into a smart building.

In developing this toolkit, the project advances and improves energy efficiency and the use of renewable energies in buildings across Europe.
Access the project deliverables here.
Contact
Contact person: Dr. Claudio Del Pero
Address: Politecnico de Milano
Tel:
email: claudio.delpero@polimi.it