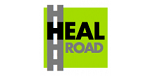 HEALROAD
Induction heating asphalt mixes to increase road durability and reduce maintenance costs and disruptions
Start date: 01.11.2015
Duration: 30 months
Coordinator: University of Cantabria
Details
Induction-heating of asphalt mixture is a preventive and non-intrusive maintenance technique used to accelerate the self-healing properties of road pavements, from the current days needed to heal micro-cracks to a few seconds. Preliminary tests have shown that the lifetime of asphalt pavements could be potentially extended by 30% with every healing treatment.
The objective of HEALROAD project is to underpin industrialization of this technology. With this purpose, asphalt mixtures that can be induction heated will be developed, optimized and demonstrated. It is expected that this technique will postpone several years the need of major maintenance of wearing courses, improving the best value for money and resource efficiency.
List of achievements
The project results can be found here.
Contact
Contact person: Daniel Castro Fresno
Address:
Tel:
email: daniel.castro@unican.es