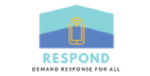 RESPOND
integrated demand REsponse Solution towards energy POsitive NeighbourhooDs
Start date: 01.10.2017
Duration: 36 months
Coordinator: FenieEnergía S.A
Details
RESPOND will deploy and demonstrate an interoperable, cost effective and user-centered demand response solution. The solution will use energy automation, control and monitoring tools to integrate a cooperative demand response program into legacy energy management systems.

To this end, RESPOND will use an integrated approach to optimise energy dispatching in real time, taking account both energy demand and supply while exploiting all available energy assets at each site. The RESPOND solution will be flexible, scalable and capable of delivering cooperative dmeand response at the building unit, building and district levels.

In order to provide seamless integration all DR-enabling elements and to ensure high replication potential, RESPOND will use open standards for interoperability with smart home devices and automation systems, smart grid connectivity integration potential with third party services.

Underpinned by smart energy monitoring infrastructure, RESPOND will be able to perform reliable energy data analytics and forecasting in order to detect energy conservation opportunities. The solution will also adapt to different operational environments (indoor and outdoor conditions, comfort levels) in real time.

Through interactions with end users in three different pilots, RESPOND will raise awareness by delivering data-driven recommendations for energy demand reduction and influence end user behaviour to make users an active part of the DR loop. In order to demonstrate high replication potential, RESPOND will be deployed in different types of residential buildings situated in different climate zones and population densities, each with different types of energy monitoring and resources available.
List of achievements
The project deliverables are available on CORDIS website here.
Contact
Contact person: Rodrigo López Blázquez
Address: FenieEnergía S.A
Tel:
email: