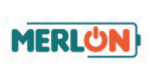 MERLON
Integrated Modular Energy Systems and Local Flexibility Trading for Neural Energy Islands
Start date: 01.01.2019
Duration: 36 months
Coordinator: Hypertech
Details
The de-centralization of electricity generation requires equally de-centralized and affordable solutions to integrate more RES, increase security of supply and decarbonize the EU energy future. MERLON introduces an Integrated Local Energy Management Framework for the Holistic Optimization of Local Energy Systems to support grid stability in presence of high shares of volatile distributed renewable energy sources. Optimisation in MERLON applies to multiple levels spanning optimal coordination of local generation as well as flexibility provision to facilitate maximum integration of renewable energy, avoidance of curtailment and satisfaction of balancing/ancillary grid needs.
List of achievements
MERLON will enable the realisation of novel business models, allowing local energy communities to introduce themselves in local flexibility markets, while assigning to local Distribution System Operators the tools for the provision of added value services to the overlay distribution grid.
Results available on CORDIS website here.
Contact
Contact person:
Address: Hypertech, Greece
Tel:
email: