LEEMA
Low embodied energy, advanced materials and insulating masonry components for energy efficient buildings
Start date: 01.01.2012
Duration: 48 months
Coordinator: Christos Dedeloudis
Details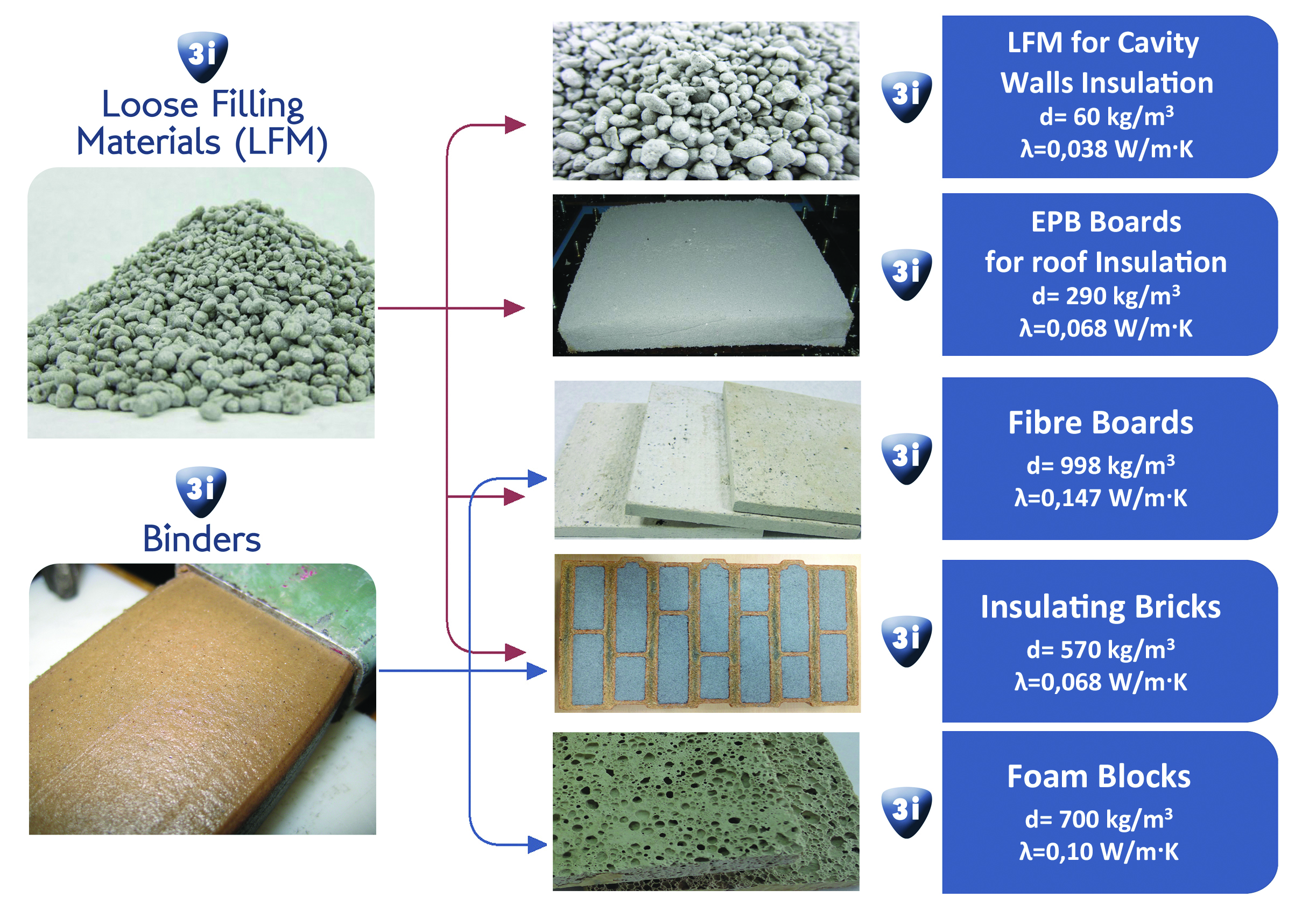 The EU-funded LEEMA (Low Embodied Energy Advanced (Novel) Insulation Materials and Insulating Masonry Components for Energy Efficient Buildings) project has developed and tested novel inorganic polymer materials suitable for insulating both new and retrofitted buildings. The objective has been to offer a sustainable, cost-effective and healthier alternative to traditional insulation materials, which are sometimes highly combustible, can easily shrink and can contain volatile compounds that contaminate the indoor building environment.
The products created by the LEEMA team are known as '3I' in that they are inorganic, insulating and incombustible. Following successful demonstrations, the next step will be to bring them to market.
'The two key components developed within the LEEMA project are the 3I Loose Filling materials (3I LFM) – new lightweight expanded granular materials that can replace traditional bulk insulation – and 3I Binders, designed to replace cementitious binders or even clay,' explains project coordinator Christos Dedeloudis from S&B Industrial Minerals, Greece. 'To date, test results demonstrate that these products have great potential.'
For example, 3I LFMs for cavity wall insulation have been shown to have 40 % lower density than traditional materials, with preliminary estimations suggesting that the material can be competitively priced (compared to expanded perlite, a non-renewable resource). Two more grades of LFMs have been developed - the first for 3I fibre boards and the second for 3I bricks and expanded perlite boards (EPBs).
'Both of these grades show between 10 and 20 % lower density and thermal conductivity compared to traditional expanded perlite,' says Dedeloudis. 'Also, all 3I LFMs have between 40 and 60 % less embodied energy per functional unit compared to expanded perlite.' Embodied energy is the sum of all energy required to produce a good – including sourcing and manufacture – and is an effective way of determining the total amount of potential energy that can be saved.
3I binders have also been developed and tested, and have shown compressive strength compatible with conventional binders (such as cement). 'Pilot scale extrusion trials have demonstrated that the new inorganic binders could potentially replace cement or clay for the production of prefabricated elements or bricks,' says Dedeloudis. Other new products include 3I fibre boards and 3I foamed blocks for use as insulating masonry elements. All products are inert and non-toxic, and designed to ensure a cleaner indoor environment.
Another key element of the LEEMA project has been its focus on sustainable production. The team has used raw materials from industrial mineral waste streams, together with other industrial wastes and by-products, throughout the project. By adding appropriate mineral by-products that easily react with alkali solutions, inert stable structures can be formed.
This non-energy intensive manufacturing process will decrease embodied energy and cost at component level compared to current solutions.
LEEMA's activities are in line with the EU Directive on the 'Energy Performance of Buildings'. The success of the project will pave the way for an increased number of buildings that not only fulfil current minimum energy performance requirements, but are also more energy efficient.


List of achievements
The LEEMA project videos can be found here.
Contact
Contact person:
Address:
Tel:
email: