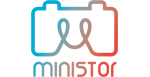 MiniStor
Minimal Size Thermal and Electrical Energy Storage System for In-Situ Residential Installation
Start date: 01.10.2019
Duration: 54 months
Coordinator: IERC, Tyndall National Institute (UCC)
Details
Buildings in the European cities need to improve their energy efficiency to contribute to the EU energy goals. One way is to store thermal energy through innovative solutions integrated into the existing structures. The EU-funded MiniStor project is developing an advanced compact integrated system that stores heat. The solution is adapted to existing building stock in EU cities and supplies sustainable heating, cooling and electricity storage. This system is fully innovative using solar-based renewable energy sources. Its management is secured by a building energy management system connected to the IoT. The project aims to significantly reduce energy consumption in residential buildings offering stability and high performance.
MiniStor aims at designing and producing a novel compact integrated thermal storage system for achieving sustainable heating, cooling and electricity storage that can be adapted to existing systems in residential buildings. It is based on a high-performing CaCl2/NH3 (calcium chloride/ammonia) thermochemical material reaction combined with parallel hot and cold phase-change materials for flexibility and usage year-round.
List of achievements
Access all MiniStor materials, publications and general information here.
Contact
Contact person: International Energy Research Centre (IERC), Tyndall National Institute (UCC)
Address:
Tel: +34 981 53 41 80
email: info@ministor.eu