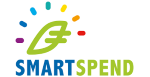 SMARTSPEND
More and better designed national public support for energy technology Research and Innovation
Start date: 01.12.2018
Duration: 36 months
Coordinator: WIP Renewable Energies
Details
SMARTSPEND is a 3-year EU-funded project which ended on 30 November 2021. It aimed to find new ways to coordinate and increase investments in clean energy Research & Development.

The SMARTSPEND project was supporting the execution of the Strategic Energy Technology Plan (SET Plan) of the European Commission.

SMARTSPEND has organised conferences to help innovators in clean energy access risk finance from public and private sources. The 3rd edition of its Access to Risk Finance Conference and SMARTSPEND Closing Event took place on 18 November 2021.

SMARTSPEND has also reported on the synergies in different technologies' R&D plans, and on the ways that sectors should organise themselves to access EU funding efficiently.
List of achievements
SMARTSPEND reports and public deliverables are available on the project website here.
The project results are also available on CORDIS website.
Contact
Contact person: Ingrid Weiss
Address: WIP Renewable Energies
Tel:
email: info@smartspend.eu