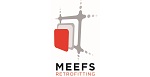 MEEFS Retrofitting
Multifunctional Energy Efficient Façade System for Building Retrofitting
Start date: 01.01.2012
Duration: 48 months
Coordinator: ACCIONA
Details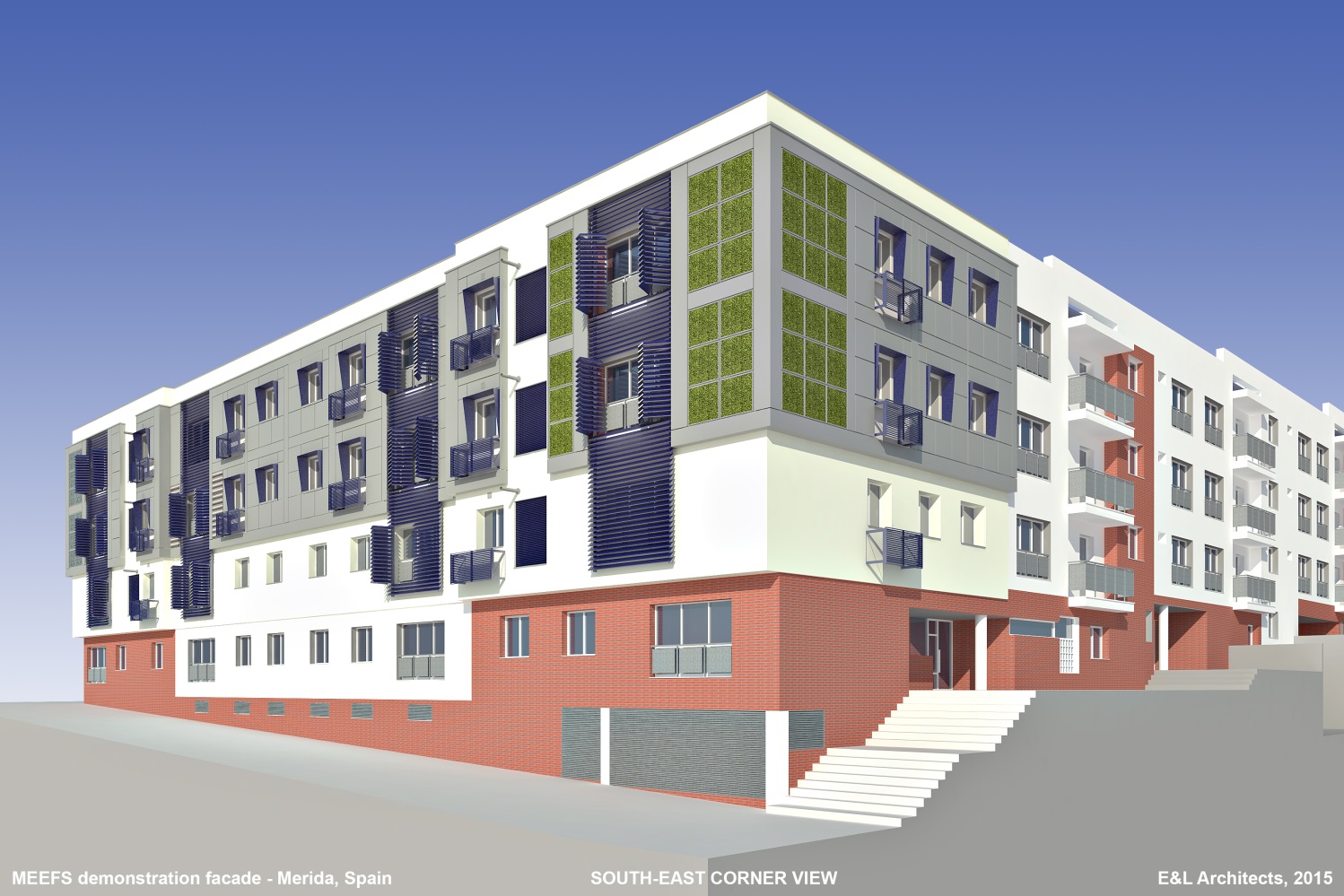 The MEEFS RETROFITTING (Multifunctional Energy Efficient Façade System for Building Retrofitting) project has developed a façade that includes passive and active technologies, energy management systems, and a new composite structural material (and its manufacturing process). Façade evaluation and demonstration took place in a real building in Merida, Spain. The innovative system will integrate multifunctional and energy efficient panels and various technological modules.
Unlike most existing solutions on the market, the MEEFS RETROFITTING system provides flexibility and takes account of the aesthetic requirements of different buildings. The modular approach allows tailored configurations for each façade typology by considering issues such as orientation and local climatic conditions. The MEEFS RETROFITTING concept is designed to be cost effective in service life, with low maintenance requirements – it should also be easy to assemble and disassemble. Another goal is to provide an end-product that can be installed in a non-intrusive manner.
Prototypes of MEEFS RETROFITTING's seven technological units have been designed, manufactured and successfully tested. These include the following: insulation; a green façade; a ventilated façade; solar protection; an advanced passive solar protector/energy absorption auto mobile unit; and an advanced passive solar collector/ventilation module. Harnessing passive or active technologies in the modules allows for the reduction of primary energy use either by cutting a building's energy demands or by supplying energy by means of renewable sources.
In line with these activities, the development phase for the standardised panels – along with their structure – has also been completed. Development of the structural grill required a new approach, with a focus on composite materials that could bear the heavy load of the added modules. The material had to be mechanically resistant, durable, not too sensitive to corrosion and outdoor elements, while delivering good thermal insulation properties. With this in mind, the team developed a new thermoplastic composite – Fibre Reinforced Polymer (FRP), which is both durable and a poor thermal conductor. FRP can also be easily recycled and is estimated to have up to 2.5 times less environmental impact than more traditional materials like aluminium.
Once manufactured, the façade elements went through a series of extensive tests to check their resistance to fire, water, wind, impact and acoustics. The façade system successfully passed the detailed technical assessments. This means the façade technology is now ready for full-scale implementation in Merida, a city in the south of Spain. The demonstration activities have commenced in the first quarter of 2016.
'Once the façade system is installed, the building performance will be monitored and compared with the pre-system implementation,' explained project coordinator, Magdalena Rozanska. 'The intelligent system developed within the framework of the MEEFS RETROFITTING project will control and monitor the technological units of the façade in order to check energy consumption, as well as other factors such as sun orientation for photovoltaic units and water feeding for organic green components. This data will be periodically checked, and the first results will be available at the end of 2016.'
List of achievements
The project results are available on CORDIS website here.
Contact
Contact person: Magdalena Rozenska
Address: ACCIONA
Tel:
email: magdalena.rozanska@acciona.com