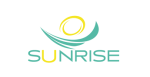 SUNRISE
MultiSensor sorting tools in a circular economy approach for the efficient recycling of PVB interlayer material in high-quality prodUcts from laminated glass coNstRuction and demolItion waStEs
Start date: 01.06.2021
Duration: 42 months
Coordinator: LUREDERRA
Details
The SUNRISE project will introduce an innovative multisensor sorting tool based on industrial in-line techniques (Raman, IRS, Fluorescence and Optical Spectroscopy) making use of optimised tailored hardware and AI algorithms which will allow optimal classification of laminated glass according to composition and degradation. Subsequently an innovative patented mechano-chemical process will allow the efficient separation of glass from PVB avoiding degradation of the polymer.

The main objective of the project is to demonstrate at European level within the current glass recycling business, the application of an advanced sorting platform based on an innovative multisensor tool able to provide information from PVB quality in laminated glass wastes, allowing the tailored mechanochemical treatment for purification of PVB by-product. This will enable the post-consume PVB recycling and reusing as interlayer film.
List of achievements
The project publications can be downloaded on the project website here.
The expected impacts can be found here.
Contact
Contact person: Angelica Perez, Project Coordinator
Address: LUREDERRA
Tel:
email: angelica.perez@lurederra.es