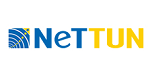 NETTUN
New Technologies for Tunnelling and Underground Works
Start date: 01.09.2012
Duration: 54 months
Coordinator: ECOLE CENTRALE DE LYON
Details
The NeTTUN 54M project will enable groundbreaking change in the construction, management and maintenance of tunnels in pursuit of the goals of NMP.2011.4.0-2 via 9 focussed WPs addressing key scientific and technical challenges: (i) a multi-sensor ground prediction system for TBMs to enable effective look-ahead during boring; (ii) a robotic maintenance system that enables automation of inspection and exchange of drag bits and disc cutters; (iii) the design of cutter tools with increased lifetime; (iv) a system for modelling of global risks on tunnel projects in order to quantify and manage uncertainties; (v) systems for modelling and controlling the impact of tunnelling on surrounding structures; (vi) a Decision Support system for tunnel maintenance management. The improvements enabled by this work programme will enhance every aspect of the lifecycle of tunnelling: from design, to construction, and maintenance of Europe's extensive tunnel legacy.

Each of the 21 partners in the NeTTUN Consortium – Industrial, Research and Development and SME – has been invited to participate because of unique scientific expertise and tunnelling sector experience. Ecole Centrale de Lyon, a French top-level engineering school involved in international research, will be the NeTTUN project coordinator. NFM, the French Tunnel Boring Machine manufacturer, will manage the scientific and technical aspects of the project. Both these organisations will work as a team.

NeTTUN project results will impact the tunnelling industry by enlarging business perspectives, with productivity increase; delivering underground operations with zero impact on surroundings; answering societal needs by improving safety; and strengthening competitiveness of European industry. The Consortium will demonstrate project results on the site of Metro Line C construction under Rome's ancient monuments, as well as with OHL on the Guadalquivir, and Razel on the Fréjus Tunnels. Dissemination, Exploitation and Gender Equality Committees will ensure the Consortium's activities and successful project results are promoted to the target audiences of the general public, the tunnelling industry and education and academic sectors.
List of achievements
The project results are available on CORDIS website here.
Contact
Contact person:
Address: ECOLE CENTRALE DE LYON
Tel:
email: pso.nettun@nfm-technologies.com