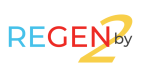 Regen-by-2
Next renewable multi-generation technology enabled by two-phase fluids machines
Start date: 01.09.2020
Duration: 48 months
Coordinator: UNIVERSITA DI PISA
Details
REGEN-BY-2 is a Horizon 2020 EU-funded project, that aims to develop a first-of-its-kind lab-scale prototype of a highly efficient thermodynamic cycle and related plant for the revalorisation of renewable thermal energy sources, unlocking their large potential to supply electric, heating and-or cooling energy vectors.
The key of REGEN-BY-2 is the development of machines that are capable of functioning with two-phase fluids circulating through them, that is, fluids composed of both liquid and vapour phases. The patented thermodynamic cycle is highly efficient as it is constituted by a proper combination of Carnot cycles (the most efficient engine possible) operating with a two-phase fluid circulating in novel two-phase expanders and two-phase compressors. Expanders or turbines are machines that convert the thermodynamic energy contained in a fluid into mechanical power and pass it on to generators which then produce electricity; while compressors use mechanical power coming from variable speed motors to increase the pressure of the working fluid, concentrating the energy it contains and transporting it through the system. To be successful, these two-phase machines will have to be developed and integrated into the REGEN-BY-2 lab-scale prototype.
List of achievements
Publications & deliverables available on the project website here.
Contact
Contact person: Umberto Desideri
Address: UNIVERSITA DI PISA
Tel:
email: umberto.desideri@unipi.it