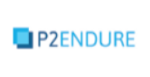 P2Endure
Plug-and-Play product and process innovations for energy-efficient building deep renovation
Start date: 01.09.2016
Duration: 48 months
Coordinator: DEMO Consultants B.V.
Details
P2Endure stands for: Plug-and-Play product and process innovations for energy-efficient building deep renovation. It is a European collaborative innovation action within a 4-year projects' duration and the subsequent realization of sustainable real market impacts and spin-off businesses.

The term 'deep renovation' in accordance with the EU Energy-Efficiency Directive is a cost-effective refurbishment that reduces both the delivered and final energy consumption of a building by a significant percentage compared with the pre-renovation levels; typically more than 60% energy saving as indicated by the European Commission Staff Working Document (SWD(2013) 143 final). 'Cost-effective' means that higher energy performance is resulting in the lowest cost during the estimated economic lifecycle of the building, and a quick Return on Investment (RoI) for implemented solutions through energy savings. The definition of deep renovation applies within the framework of major renovation, which means: more than 25 % of the surface of the building envelope undergoes renovation; or, the total cost of the renovation of the building envelope or the technical building systems is higher than 25 % of the value of the building, excluding the value of the land upon which the building is situated.

P2Endure mainly aims to provide scalable, adaptable and ready-to-implement innovative PnP prefab solutions for deep renovation of building envelopes and technical systems. The innovative solutions will be complemented with a proof-of-performance, which is based on pilot implementation and monitoring in 10 live demonstration projects representing deep renovation characteristics in all main EU geo-clusters. Through this aim, P2Endure will ensure that the PnP solutions are ready for EU-level market upscaling by 2020. The project demonstrates the most optimal solutions for deep renovation, which are characterized as affordable, eligible for rapid production and installation, as well as replicable, compatible and adaptable to the widest range of building types and geo-clusters across Europe.

The key innovation of P2Endure comprises the upscaling and EU-wide implementation of prefab Plug-and-Play (PnP) systems combined with 3D-printed components, 3D laser and thermal scanning integrated with Building Information Model (BIM) for deep renovation implemented through "4M modular processes" (Mapping – Modelling – Making – Monitoring) for rapid and low-disturbance on-site assembly. P2Endure prioritizes prefab systems that are developed, manufactured and delivered by European Small and medium-sized enterprises (SMEs). Thus, while tackling the real market demand for deep renovation, P2Endure also strengthens innovative European SMEs in the construction sector to become competitive and profitable after the economic crisis.
List of achievements
The project results are available here.
Contact
Contact person: Dr. Rizal Sebastian
Address: DEMO Consultants B.V. The Netherlands
Tel:
email: rizal@demobv.nl