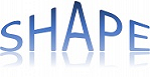 SHAPE
Predicting strength changes in bridges from frequency data safety, hazard, and poly-harmonic evaluation
Start date: 01.11.2015
Duration: 24 months
Coordinator: Alma Mater Studiorum - Universita di Bologna
Details
Three classes of bridges exist in economic reality. The first class serves the entire economy of a major region, the railway bridges across the Mississippi and Rhine Rivers are an example. The second class serves a major urban area or a motorway bridge, the Calatrava Bridge in Venice is an example, Venice could survive without the bridge, but it would be costly in human time. The third class is the bridge that serves a small economic unit, such as a farm. The first class of bridges are often of international importance and the SHAPE device is designed to provide a permanent monitoring solution at multiple locations on these bridges to warn of strikes from barges and trucks. The second class of bridge is of national or regional importance and the SHAPE device can be used for permanent or episodic monitoring. The third class of bridge affects a local economic unit and the SHAPE device can be used in episodic monitoring, which provides a time-stamped snapshot of the bridge's vibration signature.
SHAPE is designed to be attached to a road bridge to monitor the vibration of the bridge with time. The SHAPE project will develop a cloud based approach to provide a centralized data management and analysis system for the long term monitoring of these structures. There is an enormous effort required to develop the infrastructure to support this type of monitoring, which is really an international rather than a national issue. The development of the theoretical analysis requires data from similar bridge types which are often scattered across several countries. This INFRAVATION project provides the necessary resources to tackle a pressing international research problem.
The project team will work with three partner organisations in Italy, England and the USA (Iowa Department of Transportation) to instrument and monitor eight road bridges over 18 months.
List of achievements
Contact
Contact person: Andrea Benedetti
Address:
Tel:
email: andrea.benedetti@unibo.it