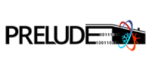 PRELUDE
Prescient building Operation utilizing Real Time data for Energy Dynamic Optimization
Start date: 01.12.2020
Duration: 42 months
Coordinator: Aalborg University
Details
The EU-funded PRELUDE project proposes a proactive optimisation service based on smart technologies. The service provides clear and appropriate feedback and suggests retrofitting operations on a cost-efficient basis. It uses natural ventilation and cooling to reduce the energy consumption of mechanical heating, ventilation and air conditioning (HVAC) systems. Big Data and advanced analytic instruments will encourage demand-side flexibility and moderate the integration into district heating and electricity grids. The innovative service will be demonstrated in a wide range of applications in individual multi-apartment and large-scale residential buildings in cities across Europe.
PRELUDE will facilitate the transition to clean energy by combining innovative, smart, low-cost solutions into a proactive optimization service. The project is focused on assessing the right level of smartness necessary for any given household and then providing the optimal tools according to the needs of the user (occupant or tenant, owner or manager and energy service provider). It is designed to be versatile and adapt to the engagement level and monitoring and automation level of the building, motivating them to invest by increasing engagement and the smartness of the household.
List of achievements
Access the project innovations here and the demo cases here.
Contact
Contact person: Michal Zbigniew Pomianowski
Address: Aalborg University – Department of Civil Engineering
Tel:
email: mzp@build.aau.dk