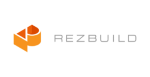 REZBUILD
REfurbishment decision making platform through advanced technologies for near Zero energy BUILDing renovation
Start date: 01.10.2017
Duration: 48 months
Coordinator: Officinæ Verdi Group
Details
REDUCING ENERGY CONSUMPTION IN A KEY SECTOR

The construction sector is the highest energy consumer (about 40%) and main contributor to GHG emissions (about 36%) in Europe. At this stage, tackling the refurbishment of existing residential buildings is a top priority and decarbonisation is the main goal aligned with the European energy and climate change policies.

The REZBUILD project is mainly aimed at creating a collaborative refurbishment ecosystem focused on the existing residential building stock. Nowadays, the Near Zero Energy Building (NZEB) renovation methodologies are required as one of the key enablers supported by Horizon 2020 Framework Programme in order to promote business research and innovation through energy-efficient buildings.

REZBUILD will address these challenges by opening the construction sector with the integration of innovation technologies in order to pave the way towards an annual renovation rate of 2,5% instead of current rates lower than 1%.
List of achievements
Deliverables available here.
Contact
Contact person: Alessandra Cassisi
Address: Officinæ Verdi Group
Tel:
email: a.cassisi@ovaerdi.com