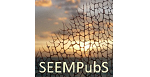 SEEMPubS
Smart energy efficient middleware for public spaces
Start date: 01.09.2010
Duration: 36 months
Coordinator: Politecnico di Torino
Details
The SEEMPubS project reduced the carbon footprint and energy usage of existing public buildings and spaces through intelligent ICT-based service monitoring and energy consumption management, an approach particularly suited to historical buildings where damage caused by extensive retrofitting is avoided. Leading-edge technology was exploited including augmented reality associated with OR codes.
List of achievements
The project results are available on CORDIS website.
Contact
Contact person: Enrico Macii
Address: Politecnico di Torino
Tel:
email: