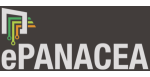 ePANACEA
Smart European Energy Performance AssessmeNt And CErtificAtion
Start date: 01.06.2020
Duration: 36 months
Coordinator: CENER
Details
The objective of the ePANACEA project is to develop a holistic methodology for energy performance assessment and certification of buildings that can overcome the above mentioned challenges. The vision is ePANACEA becoming a relevant instrument in the European energy transition through the building sector.

ePANACEA comprises the creation of a prototype (the Smart Energy Performance Assessment Platform) making use of the most advanced techniques in dynamic and automated simulation modelling, big data analysis and machine learning, inverse modelling or the estimation of potential energy savings and economic viability check.

A relevant part of the project is to have a fluent dialogue with European policy makers, certification bodies, end-users and other stakeholders through two types of participatory actions: on the one hand a feedback loop with policy makers will be carried out through the so called Regional Exploitation Boards (REBs) covering EU-27+Norway+UK, and the dialogue with the end-users will be established by means of specific thematic workshops.

Thanks to these participatory actions we will ensure that ePANACEA approach is aligned with and meets the needs of national public bodies, end-users and other stakeholders with a view to test the acceptance and to validate the methodology developed.

ePANACEA will demonstrate and validate reliability, accuracy, user-friendliness and cost-effectiveness of the methodology through 15 case studies in 5 European countries.
List of achievements
Access the project results here.
Contact
Contact person: María Fernández Boneta
Address: CENER, Ciudad de la Innovación 7, 31621 Sarriguren, Spain
Tel: + 34 948 25 28 00
email: contact@epanacea.eu