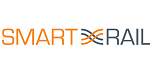 SMART RAIL
Smart Maintenance and Analysis of Transport Infrastructure
Start date: 01.09.2011
Duration: 36 months
Coordinator: TNO
Details
Europe needs a safe and cost effective transport network to encourage movement of goods and people within the EU and towards major markets in the East. This is central to European transport, economic and environmental policy. Many parts of Europe's rail network were constructed in the mid 19th century long before the advent of modern construction standards. Historic levels of low investment, poor maintenance strategies and the deleterious effects of climate change (for example scour of bridge foundations due to flooding and rainfall induced landslides) has resulted in critical elements of the rail network such as bridges, tunnels and earthworks being at significant risk of failure. The consequence of failures of major infrastructure elements is severe and can include loss of life, significant replacement costs (typically measured in millions of Euro's) and line closures which can often last for months.
The SMART Rail project brings together experts in the areas of highway and railway infrastructure research, SME's and railway authorities who are responsible for the safety of national infrastructure, The goal of the project is to reduce replacement costs, delay and provide environmentally friendly maintenance solutions for ageing infrastructure networks. This will be achieved through the development of state of the art methods to analyse and monitor the existing infrastructure and make realistic scientific assessments of safety. These engineering assessments of current state will be used to design remediation strategies to prolong the life of existing infrastructure in a cost-effective manner with minimal environmental impact.
List of achievements
The project deliverables and other public documents are available here.
Contact
Contact person: Paul Tilanus
Address: TNO
Tel:
email: paul.tilanus@tno.nl