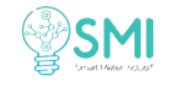 SMI
Smart Meter Inclusif : Artificial intelligence to support the proactive management of energy consumption by end users
Start date: 01.09.2019
Duration: 36 months
Coordinator: IRIMAS
Details
The SMI – Smart Meter Inclusif project is part of a perspective linking artificial intelligence and micro-societal analysis.

One of the objectives of the project is to design a new intelligent tool that is more efficient, safe and better accepted by consumers. Thus, users of this intelligent tool will be able to collect and predict the consumption of their electrical appliances. At the same time, the consumption information is anonymized before being relayed to the energy supplier.

In parallel, the project will evaluate new techniques to improve the security level of the smart meter in a highly heterogeneous network. Ultimately, the project will lead to the development of a laboratory prototype aimed at optimizing the user's energy management.

Finally, collaboration between the partners on a cross-border scale will propose recommendations for a common market. These will take into account the advantages and constraints of the three countries. These recommendations will therefore promote the development of international business.

In short, this European project, worth a total of nearly 2 million euros, brings together 15 academic and industrial partners. It is led by the Research Institute in Computer Sciences, Mathematics, Automation and Signal (IRIMAS) of the University of Haute-Alsace. The project is part of the Interreg V-A Upper Rhine programme and is supported by the European Regional Development Fund (ERDF) and the Swiss cantons involved in the programme.
List of achievements
Latest news about the project here.
Contact
Contact person: Djaffar Ould Abdeslam
Address: IRIMAS, France
Tel:
email: djafar.ould-abdeslam@uha.fr