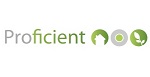 PROFICIENT
SME network business model for collective self-organised processes in construction and retrofit of energy-efficient residential districts
Start date: 01.09.2012
Duration: 48 months
Coordinator: TNO Technical Sciences
Details
PROFICIENT aims to create large business opportunities for SMEs in the construction sector by exploiting the newly emerging process of Collective Self-Organised (CSO) housing for constructing and retrofitting energy-efficient residential districts. PROFICIENT responds to the EU-wide trend of self-organised housing process in order to boost the quality and the scale of energy-efficient buildings. Self-organised housing process --through which a group of homeowners carries out new construction and retrofitting projects on a district scale-- reflects a raising awareness towards sustainability and the increasing self-managing capability of European society.
The project aim will be achieved through developing a new business model for a "SME network of product and service providers" which will realise value-chain integration in energy-efficient housing market. This business model will enable SMEs to operate, in flexible collaboration with the end-users, on multiple network levels across the EU to jointly develop and implement integrated solutions, and to provide the end-users with a greater certainty of total cost of ownership and lifecycle performance.
PROFICIENT will also generate a new business plan for each SME player to implement the network business model. The focal point will be the business plan for local Energy Services Companies (ESCOs) to take the coordinating role in energy-efficient district projects.
Project outcomes will empirically be validated through synergies with local and national projects, such as: eco-cohousing in the UK, energy-neutral districts in the Netherlands, and the sustainable refurbishment of high-rise residential building complexes in Hungary and the Czech Republic. Impact will be assured by the establishment of Communities of Practice (CoP), the cooperation with local Chambers of Commerce, and the synergies with the ongoing EU programme KIC InnoEnergy and European Energy Research Alliance (EERA) that contributes to the SET Plan.
List of achievements
The project results are available on CORDIS website here.
Contact
Contact person: Frans Koene
Address: TNO Technical Sciences
Tel:
email: frans.koene@tno.nl