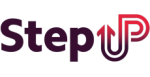 StepUP
Solutions and Technologies for deep Energy renovation Processes UPtake
Start date: 01.08.2019
Duration: 42 months
Coordinator: Integrated Environmental Solutions Ltd
Details
The 2018 EPBD update identifies deep renovation as key to drastically reduce energy demand and achieve the EU vision of a decarbonised building stock by 2050. The technology to achieve this reduction is available on the market today. Renovation rates are still far from the target 3% and shallow retrofits persist with low impacts on energy consumption. StepUP will develop a new process for deep renovation for decarbonisation, with fast design to operation feedback loops to minimise performance gap and optimise investments. The project will deliver plug&play technologies for minimal disruption, interconnected for maximum impact on energy, costs, IEQ and user comfort. The new iterative approach to renovation, based in big data for continuous performance improvement, will reduce financial barriers and make decarbonisation of existing buildings a reliable, attractive investment.
StepUP will:
1. Make renovation more attractive and reliable with a new methodology based on near-real time data intelligence to identify cost-optimal, high impact interventions at any stage of the building life;
2. Reduce the performance gap to 10% via an integrated life-cycle software platform to plan renovation steps, identify high value ECM, improve IEQ, integrate RES (including storage) and optimise operations by constantly refining and verifying targets and constraints;
3. Minimise time on site to 40% by advancing innovative technologies for deep renovation to a market-ready renovation package of Plug & Play Technologies, including RE generation and storage for decarbonisation;
4. Optimise renovation investments via innovative financing models for optimisation of energy, comfort and cost performance over the building life, based on progressive financing and building performance as a service;
5. Accelerate the renovation market via an open protocol for interoperability of the StepUP solutions with third party market products, fostering a plug&play environment accessible to innovative SMEs.
List of achievements
Main outcomes available at www.stepup-project.eu/results/
Contact
Contact person: Giulia BARBANO
Address: IES
Tel:
email: giulia.barbano@iesve.com