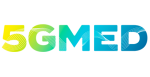 5GMED
Sustainable 5G deployment model for future mobility in the Mediterranean Cross-Border Corridor
Start date: 01.09.2020
Duration: 36 months
Coordinator: RETEVISION
Details
5GMed brings together key stakeholders of the "Barcelona – Perpignan" cross-border section of the Mediterranean corridor including MNOs, road and rail operators and neutral hosts, complemented with innovative SMEs developing AI functions, and selected R&D centres with a proven track record in 5G research and innovation.
The EU is gearing up to integrate European road and rail transport with 5G technologies that will function seamlessly across borders, enabling connected and automated mobility (CAM). 5GMED is addressing this goal along the Mediterranean core network corridor, specifically the cross-border connection between Barcelona, Spain and Perpignan, France. Scientists plan to test new technologies to deliver both cooperative connected and automated mobility (CCAM) and future railway mobile communication system (FRMCS) services. The CCAM demonstration will include remote and autonomous driving enabled by extensive sensor deployment along the roads for AI-powered traffic management. FRMCS services will include real-time analysis of high-speed trains via camera data as well as high-speed internet service to passengers. Both will integrate media services for passengers to ensure the seamless migration of functionality across borders.
List of achievements
More information about the test sites here and the use cases here.
The public deliverables are available here.
Contact
Contact person: Manuel Alfageme
Address: RETEVISION
Tel:
email: https://5gmed.eu/contact/