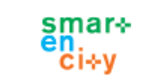 SmartEnCity
Towards smart zero CO2 cities across Europe
Start date: 01.02.2016
Duration: 66 months
Coordinator: TECNALIA Research & Innovation
Details
Cities play a key role in fighting climate change. Energy demand and CO2 emissions are particularly high in urban areas. At the same time, urban density allows more alternatives for energy-efficient housing, eco-friendly transport and service provision.

SmartEnCity's vision is to create Smart Zero Carbon Cities that are more sustainable and inclusive, improve citizens' quality of life, create jobs and wealth, and offer equal growth opportunities.

It aims to develop a systemic approach for transforming European cities into sustainable, smart and resource-efficient urban environments in Europe. We aim to develop strategies that can be replicated throughout Europe in order to:
Reduce energy demand and
Maximise renewable energy supply.
List of achievements
More information about the project outcomes here.
Contact
Contact person: Francisco Rodríguez Pérez-Curiel / Silvia Urra Uriarte
Address: TECNALIA Research & Innovation
Tel:
email: francisco.rodriguez@tecnalia.com / silvia.urra@tecnalia.com