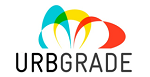 URB-Grade
URB-grade decision support tool: towards the district as a service
Start date: 01.10.2012
Duration: 39 months
Coordinator: Alexandra Instituttet
Details
URB-Grade develops a platform for decision support to allow city authorities to choose correct retrofitting actions for a sustainable city. The project developed a platform for the acquisition of heterogeneous data from heterogeneous use cases (type, format and intensity), presentation of the data in a homogeneous way, mechanisms to reduce the traffic data, and processing to ensure data quality.
List of achievements
The URB-grade project video can be found here.
The project results are available on CORDIS website here.
Contact
Contact person: Mirko Presser
Address: ALEXANDRA INSTITUTTET A/S
Tel:
email: