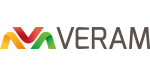 VERAM
Vision and Roadmap for European Raw Materials
Start date: 01.12.2015
Duration: 30 months
Coordinator: ETP SMR
Details
The VERAM project aims to include all relevant aspects of non-food, non-energy raw materials related research and innovation. It challenges the current compartmentalisation into scientific disciplines and fragmentation into industry sectors to increase synergies and facilitate uptake of research results. It will continue to respect the individual visions of each stakeholder group in recognition of the specific contexts in which they operate.
The project encourages capacity building as well as transfer of knowledge. It expects to provide an innovation reference point for the European Institute of Innovation & Technology (EIT) Raw Materials (formerly the KIC Raw MatTERS), to coordinate the network involved in the European Innovation Partnership (EIP) on Raw Materials Commitments and relevant proposals funded under Horizon 2020. It provides a platform for identifying gaps and complementarities and enable their bridging.
VERAM will be able to advise the European Commission and Member States on future research needs and policies to stimulate innovation and assist in overcoming fragmentation in the implementing the EIP Raw Materials Strategic Implementation Plan. VERAM looks for mutually beneficial information exchange, encourages cross-fertilization between actions undertaken by different raw material industries, and expects to accelerate exploitation of breakthrough innovations.
One of the main deliverables of the project is the presentation of a common long term 2050 Vision and Roadmap for relevant raw materials including metals, industrial minerals and aggregates and wood. The Vision and Roadmap have the objective of highlighting the path to achieving the European Commission's ambitious target of 80% reduction in CO2 emissions by 2050.
List of achievements
Contact
Contact person: ETP SMR
Address: 36-38 Rue Joseph II, B-1000 Brussels
Tel:
email: info@eurogeosurveys.org