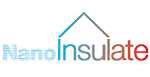 NanoInsulate
Development of nanotechnology based insulation systems
Start date: 01.07.2010
Duration: 48 months
Coordinator: Kingspan Research and Developments
Details
Vacuum insulation panels (VIPs) are particularly beneficial as they are not only three to four times more energy efficient than their conventional commercial counterparts, they are also thinner and lighter. Therefore, VIPs are more resource efficient than standard insulation systems.
Furthermore, they are suitable not only for use in new buildings, but also for retrofitting older buildings where installation space and simple component design are a premium. Robustness (both physical and long-term performance) and lower cost are key to success in the construction field.
The NANOINSULATE (Development of nanotechnology-based high-performance opaque & transparent insulation systems for energy-efficient buildings) project developed innovative core materials and high-barrier films for insulation panels. The panels are up to four times more energy efficient than those currently on the market.
Project partners developed novel nano-structured transparent composites of silica aerogels with polymers with extremely low thermal conductivity. The result is a product with superior mechanical properties to conventional silica aerogel panels. Novel nano-structured mechanically stable core materials of organic nanoporous foams were produced using lab-based production processes and demonstrated very low thermal conductivities.
Researchers also developed novel film barriers with significantly reduced gas permeation rates compared to conventional barriers. This will result in increased service life, thereby making them suitable for use in the building and construction sector.
The products produced by NANOINSULATE represent an important economic innovation as they meet the requirements set by the EU and the construction sector. The project also increased the use of highly functional materials within the sector thanks to sustainable pilot manufacturing of derived nano solutions.
Project results will help to increase the competitiveness of the EU construction sector while providing significant reductions in EU energy consumption and greenhouse gases in the construction, retrofit and modern building sector and contributing to environmental innovation.
List of achievements
The project results are available on CORDIS website.
Contact
Contact person: Paul Holdsworth
Address: Kingspan Research and Developments Ltd
Tel: +44 1664 501 501
email: paul.holdsworth@pera.com