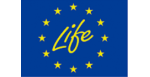 NEW JERSEY
New Generation of New-Jersey Safe-Barriers Using Recycled Materials and Rubber form End-Of-Life Tyres
Start date: 01.01.2011
Duration: 48 months
Coordinator: Dirección General de Carreteras
Details
Increasing demand for automobiles is both increasing the demand for rubber and creating an environmental management problem associated with end-of-life tyres. In Europe alone, about 3.4 million tonnes of part-worn and end-of-life tyres (ELT) are generated every year, of which about 3 million tonnes are either recycled or recovered. The Waste Framework Directive (2008/98/EC) establishes that ELT must now be considered as a resource, providing secondary material for new applications.
Plastic waste is another major problem in Europe. In 2008, 24.9 million tonnes of plastic waste was produced. Around 13 million tonnes was recovered but up to 12 million tonnes went to landfill, or ended up in the environment through uncontrolled disposal. One particular form of plastic waste is generated from the disposal of coated and insulated cables. These use low-density polyethylene (LDPE), which is applied in areas that require flexibility, tensile and impact strength, and resistance to deformation, corrosion, abrasion, chemicals and mineral build up.
A Jersey barrier is a protective barrier used to separate lanes of traffic and to prevent vehicles from leaving the road. They are typically made from reinforced concrete and are also designed to minimise vehicle damage on impact.
The aim of the NEW JERSEY project is to demonstrate and validate a new generation of eco-friendly Jersey safety barriers made from recycled rubber tyres, recycled plastic and concrete. It aims to show that these materials are not only more environmentally friendly, but show improved impact absorption performance in the case of traffic accidents.
The design of the new barrier consists of a recycled plastic case covered with a thick layer of elastic material made from recycled rubber and resins. The case will be filled with heavy material to ensure the barrier is solid. This will be made from a mixture of concrete and scrap tyres. Recovered rubber chips from tyres will be used for the production, by thermal processes, of the innovative composite products. These will first be developed at laboratory scale, before scaling up.
A Life-Cycle Analysis will be carried out to evaluate the environmental benefits of the new products, compared to the current industry standard. The manufactured barriers will also be subjected to the industry safety and technical standards, where the project team expects them to demonstrate improved performance compared to current concrete barriers, mainly due to the elasticity of the rubber materials and the improved absorption capacity in case of crashes.
The project hopes to see the barriers installed on Spanish roads and to become the best product on the market across Spain and the rest of the EU, bringing quality, safety and environmental benefits.
List of achievements
Expected results:
Reduction of waste from end-of-life tyres through recycling and reuse;
Reduction of plastic waste from insulated cables through recycling;
Reduction in demand for new raw materials for production of concrete barriers;
The use of plastic and rubber wastes as raw materials for a new application;
Easier installation of road safety barriers, reducing their associated carbon footprint;
Improved energy-absorption of crash barriers, reducing damage to vehicles on impact.
Contact
Contact person: Iván MAESTRE SANTOS-SUÁREZ
Address: Dirección General de Carreteras
Tel:
email: ivan.maestre@madrid.org